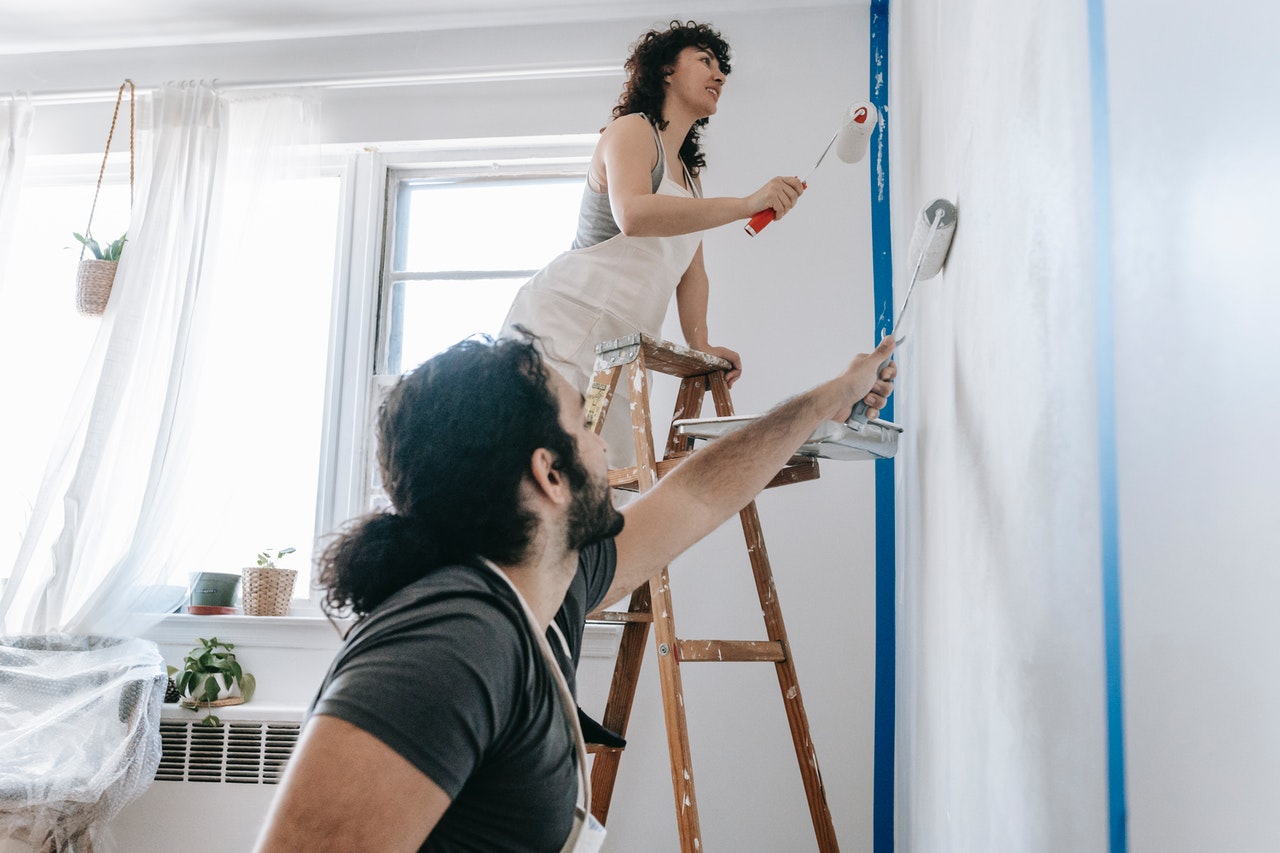 Our homes is our safe space that protects us from all kinds of weather. It is also considered as one of the major investments a person makes in his lifetime. Therefore maintaining our homes is important, so that its remains in good shape and fetches a good price in case you plan to sell it later. House maintenance in Knoxville may seem like a daunting task when you first buy a home, but once you start doing it, maintaining your house will seem like a normal chore. Additionally, you can take the help of house maintenance services to help you out. Here's what you can do to keep your house in good shape.
The lawn and the backyard
Start by improving the exterior of your homes. Remove all the dry fallen leaves in your lawn and check your faucets if they're working well. If you love gardening then you could plant some perennials to improve the aesthetics of your lawn. Clean up your driveway and trim the grass in your lawn or garden using a lawn mower. Similarly, clean and tidy up your backyard in order to use to its full potential. You can hire a lawn care service to do these things for you.
The exterior of the house
House maintenance in Knoxville should especially be done after the winter months. You should inspect the exterior of your house for any cracks in the concrete walls or any damage to the roof. Clean your gutter especially if you have trees in your property. The fallen leaves may clog the gutter which will reduce its efficiency to drain the rain water. Wash all the dirt on the windows and scrub the patio. Check for any grime or peeling paint on the exterior walls and give them a fresh coat of paint if required. If you have an outdoor pool which you want to use during summers, then treat the water, check all the valves, filters and equipment's before you jump in for a swim.
The interior of the house
Call in an appropriate technician to inspect and repair your centralised heat and air system. The technician should check for damage and clean out the furnace and AC compressors. Take the help of the technician to clean the ducts and vents too. If you have a steam heat system in your house, then drain out the boiler to get rid of sediments. Give a thorough check to all the pipes in your house especially the ones below the sink to make sure they are not leaking and are in good condition. Also inspect the walls of your house for any signs of water leakage. Check the faucets and the flapper in your toilet tank to make sure it is not worn out. A damaged flapper can make you toilet run more frequently. Try to fix the small issues by yourself, for others you can get in touch with Knoxvilleplumbing.com for all round plumbing solutions.
The chimney of the house plays an important role in carrying out the harmful gasses from the burning wood in your fireplace. Therefore, cleaning your chimney periodically is important depending on the frequency with which you use your fireplace. Check your smoke alarms and carbon monoxide detectors to make sure they are working well. You could also install smart alarms that give you voice alerts in case of danger. Lastly, inspect the inside walls to check for damage, peeling paint or wallpaper. Give it a fresh coat of paint or cover it with a new wallpaper to keep it in good condition.