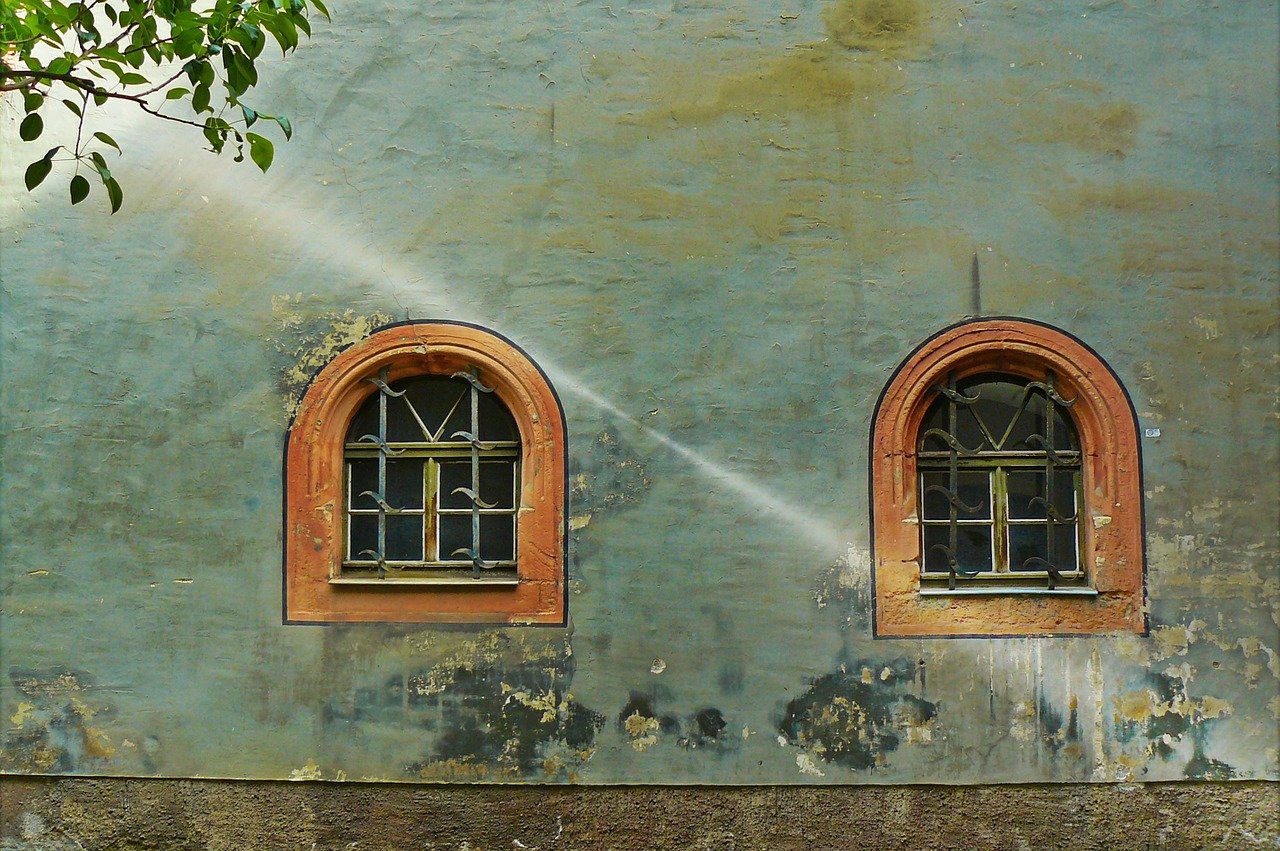 The windows are portals through which natural light and fresh air enter your house. They allow your house to be properly ventilated and hence they form an essential part of your house walls. The type of window you choose defines the style of your house. There are many window designs available but listed below are 10 beautiful window styles for your house which are widely used.
Double hung windows
This window has two sashes that can slide up and down within a single frame such that you will be able to open the top part or the bottom part at one time. The single hung windows on the other hand have a fixed upper part and can be opened by sliding the bottom part vertically upwards. These windows are popular because of their simple design.
Casement windows
These windows were widely used before the introduction of double hung windows and are still used in many parts of the world. The windows are fixed on a hinge on one side of the window frame which allows you to open it like a door. This window design is simple and looks elegant in any room.
Awning windows
Awning windows have a hinge attachment on the top side and have to be pushed outwards for opening. They can be installed over another operating window and are extremely useful for preventing the entry of vertically falling debris like rain or leaves.
Bay or bow windows
These windows create a small shelf like area inside the house because they protrude from the exterior wall. Historically they were used in castles and still used in a few mansions. These windows allow the maximum entry of light in the room along with providing a little extra space to your house. The bay windows use flat panels on angled frames while the bow windows use curved window panels.
Jalousie window
This window has a unique style and is made up of strips of metal or glass. Commonly installed in the bathroom and kitchen, these windows are operated with a lever to open and close like a set of blinds.
Palladian window
This window design has been inspired from the Renaissance architecture. It features a large panel with an arched top and occasionally has two smaller side panels. This window gives a look of royalty especially if the room has tall walls.
Sliding window
These windows consist of two sashes that slide horizontally along a single track. They are extremely popular these days since they are easy to operate and make a great choice of window over a counter or sink. If you are on any hilly places, sliding window is most suitable for scenic views.
Fixed windows
These are windows that cannot be opened and are installed with the purpose of allowing natural light. They are available in various shaped and are ideally installed above the door or an operational window.
Glass block windows
Usually added to the house in the form of accents, these windows are either frosted or have a pattern which provides light and privacy. These windows are ideal for your bathroom or private space.
Picture windows
Allowing you to fully enjoy the view outside your house, picture windows are large windows covering more than three fourths of your vertical wall space. These windows are fixed and uninterrupted adding a modern touch to your house.
Now that you know of these 10 beautiful window styles for your house, you can easily choose your favorite one. It is advisable to talk to your local architect and contractor to help you choose the best style for your home.