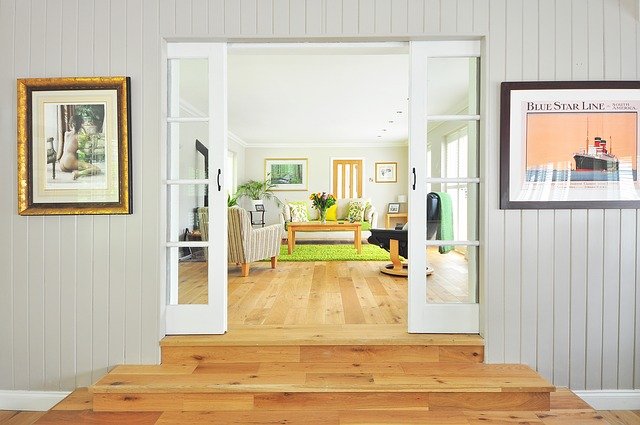 Flooring determines the look of your house and is almost as important as painting the walls. While renovating a home, the choice for new flooring can be a tough decision, but knowing the best options can always help. Here we have a few good types of flooring options that are perfect for the weather and homes of Vancouver. Let's check them out.
1. Hardwood flooring
Hardwood flooring is the topmost choice not just voted the best by us but my most homeowners in Vancouver. First, they look absolutely elegant and add a classic look to your homes. They can be personalised to match the rest of your home or your furniture. Being a good insulator, it will keep the house feeling warm even in colder climates. The clean-up is easy too. There is rarely any dust build-up on hardwood flooring and in order to refinish the floors, all you need to do is sand it. The various options available in hardwood flooring are Maple, Red Oak, Brazilian Cherry, white ash, hickory and so many more. Since it is so popular, it can easily be found in stores all over the city. However, it needs well maintenance and may scratch if not kept well.
2. Marble Flooring
Marble flooring is the new trend among several types of flooring. Earlier, it was only used for kitchen tops, but lately people have started flooring their entire house with marble for a classy and elegant finish. Since marble is a natural material, it brings a very earthy feel to the house. Marble flooring come in many colours and patterns. You can choose plain marble flooring or opt for a design on the tiles. It is a great conductor of heat ensuring that home stays warm and cosy. The downfall with marble is that it can scrape and scratch easily. It is also an expensive choice so if you're not up for stretching your budget, then there is a cheaper alternative, which is the ceramic tile flooring.
3. Ceramic Tiling
Ceramic tiling looks similar to a marble flooring but is much cheaper. It is quite a common choice in family homes as it is durable, resistant to bacteria, easy to clean and looks great too. It is especially good for homes with children and pets as this flooring does not scratch or scrape easily, unlike marble flooring. There are a few disadvantages though. Ceramic tiles are not great conductors of heat and so your floor might be uncomfortable to stand on during colder climates. Also, it can get slippery over time and needs to be scrubbed and maintained regularly.
4. Stone Flooring
Stone flooring will leave you feeling like you're a step closer to nature since it is made from natural rock. It is available in varieties such as Limestone, Granite, Onyx, Marble, Sandstone, etc.  This choice of flooring is low maintenance and long-lasting. Also it is an eco-friendly choice. It is an expensive option but worth the price. The unevenness in the stones may give your home a rusty look and coldness of it is soothing to the feet too. The installation process is slightly tedious and depends on which stone you prefer for your flooring.
5. Carpet Flooring
Carpet Flooring is super common and most homes tend to have it. People opt for it because of the comfort and warmth it provides. Despite the harsh temperatures outside, the floor temperature in your home tends to remain the same due to the carpet and it gives a good feel to the feet as well. It a cosy option as many will agree. Furthermore, carpets are easy to clean with vacuum cleaners and they also reduce noise so they make a perfect choice for children's rooms and playrooms. In case you have a small baby in the house, this is a great option as it offers protection from fall. The only problem with a carpet floor it that it can easily be stained and then the clean-up is a huge task. Also, if not maintained well, carpet fibres tend to collect dust particles and can cause allergies. For the best kind of flooring options and maintenance, you can visit the Vancouver flooring. They provide all round flooring solutions in Vancouver and are quite popular too.
6. Bamboo Flooring
Bamboo flooring is among the less common options. Very few people with a specific preference opt for this, but we'd like to include it in our list because of the several advantages it has. For starters, bamboo flooring is really durable. It lasts for years and even in case of any damage, it is extremely easy to repair. All that needs to be done is to sand the floor. Changing its look by sanding and refinishing the flooring is also relatively easy. It gives a lovely contemporary look to your home. However, one needs to make sure that they're buying only top quality bamboo from a trusted seller. Cheaper bamboo appears to be similar but is flimsy and short-lived.
Budget is the determining factor usually when it comes to deciding the types of flooring because some types can make you go overboard. But vanity does come for a price, doesn't it? We hope this list helped in making you informed about your choices, so you can make the right one. Happy redecorating!