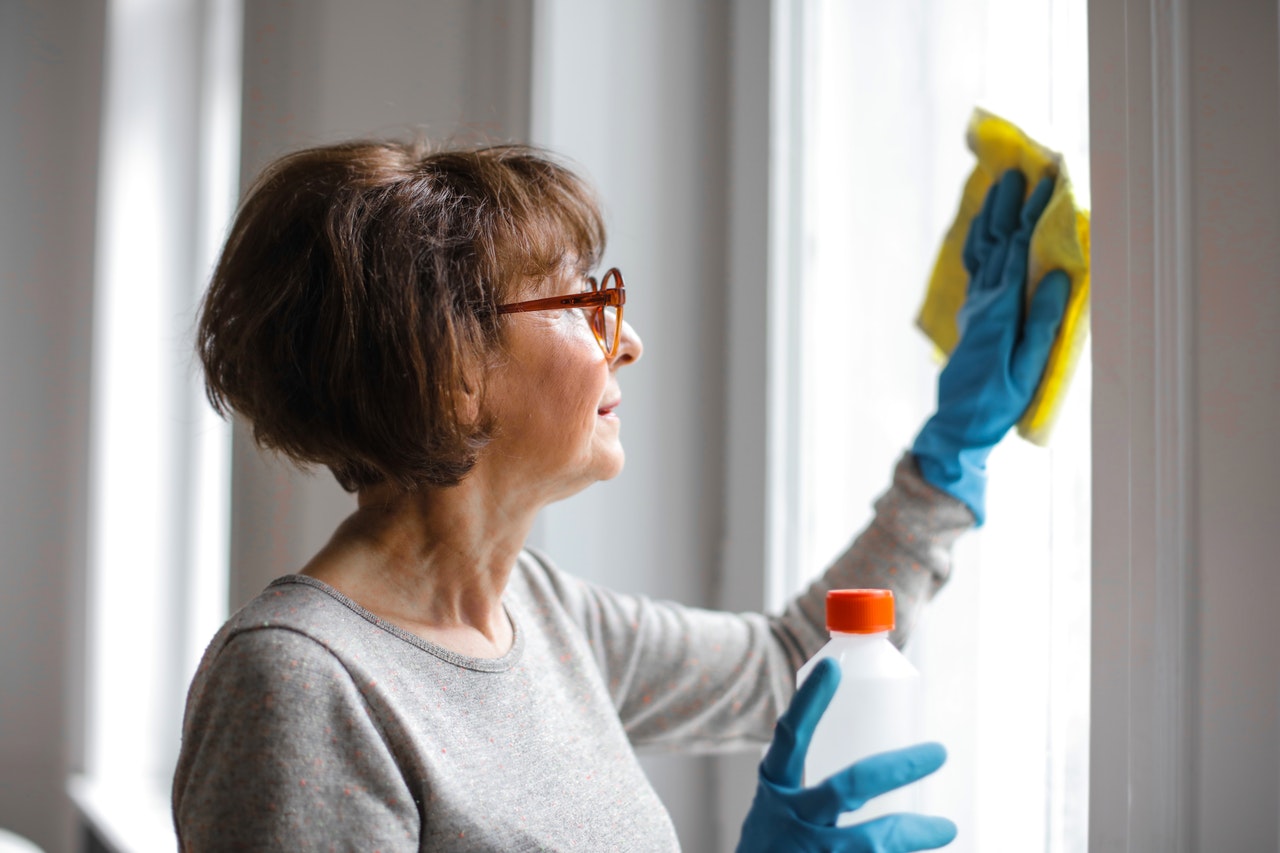 Cleaning your house is a boring thing to do. You can hire the professional cleaning services once in a while but, doing it every time is not a good idea. It is expensive and there are a lot of different ways to clean your house on your own. It is just that you need to be smart while doing it, so that you do not increase the work for yourself. However, the most tedious chore is washing your windows. You need to be tactful so that you get it right at the first time only. Read on to find out some simple tips to clean the windows yourself to give it a shiny look.
Remove dirt and dust first
Make sure to sweep away all the dirt first. Usually, there will be a lot of dust on your window frames. You need to wipe that off with a brush or vacuum cleaner. If you are using a vacuum cleaner, then use your machine's dusting attachment. Thus, when you use the cleaner on the window frames, they will not turn in to a muddy mess. If you find your window screen to be grimy, then wash them with hot water. Use a soft brush and then rinse that again with hot water. Also, let it dry before using anything else on it.
If you have shades and blinds, then dust both the sides with a microfiber duster. You can also open the slats and wash them with a moist cloth and then clean them up with a dry one after it. Apart from that, you can rejuvenate your curtains by putting them in the dryer section of your washing machine. Just start a cycle for 15 minutes on air only cycle. After that, re-hang them quickly so that they do not get any wrinkles.
Make a cleaning solution
You can get a store bought cleaning solution for your windows or instead, you can make one for yourself. A lot of experts recommend using a dish soap and basic water mixture. Add it in a spray bottle and spray it around on the windows. You can use a dry towel or a newspaper to clean the solution and the dirt. Although, this particular solution might leave your windows a little murky.
If you want a clearer solution, then you must take equal parts of water and equal parts of white vinegar. Mix it together and then use it on your window frames. You can also make another mixture by adding 1/4th cup of isopropyl alcohol and 1/4th cup of vinegar. Further add one tablespoon of corn starch and 2 cups of water. Any of these mixtures will give you clean and pretty looking windows. You do not need to burn a hole in your pocket by hiring professional cleaning services.
Use a microfiber cloth
A lot of people use newspaper to dry their windows. However, if you do not want them to be grimy, then opt for a microfiber cloth. They have amazing absorbing qualities and are also washable. Apart from that, they will leave your glass with a shine and will look stain free as well. It is okay to use paper towels as well. However, make sure to buy them from a well-known brand. This is because weak and poor quality of paper towels will shred lint and leave them behind.
Avoid using the squeegee
Professional window cleaners love using squeegee. However, if you do not know how to use them properly, then you will create a mess. This is because all the extra water will go down on the floor. If you have smaller window panes, then avoid using them. However, if you have bigger windows, then you can try using the squeegee.
Use these tips to clean the windows yourself and give your home a trendy and fresh new look.