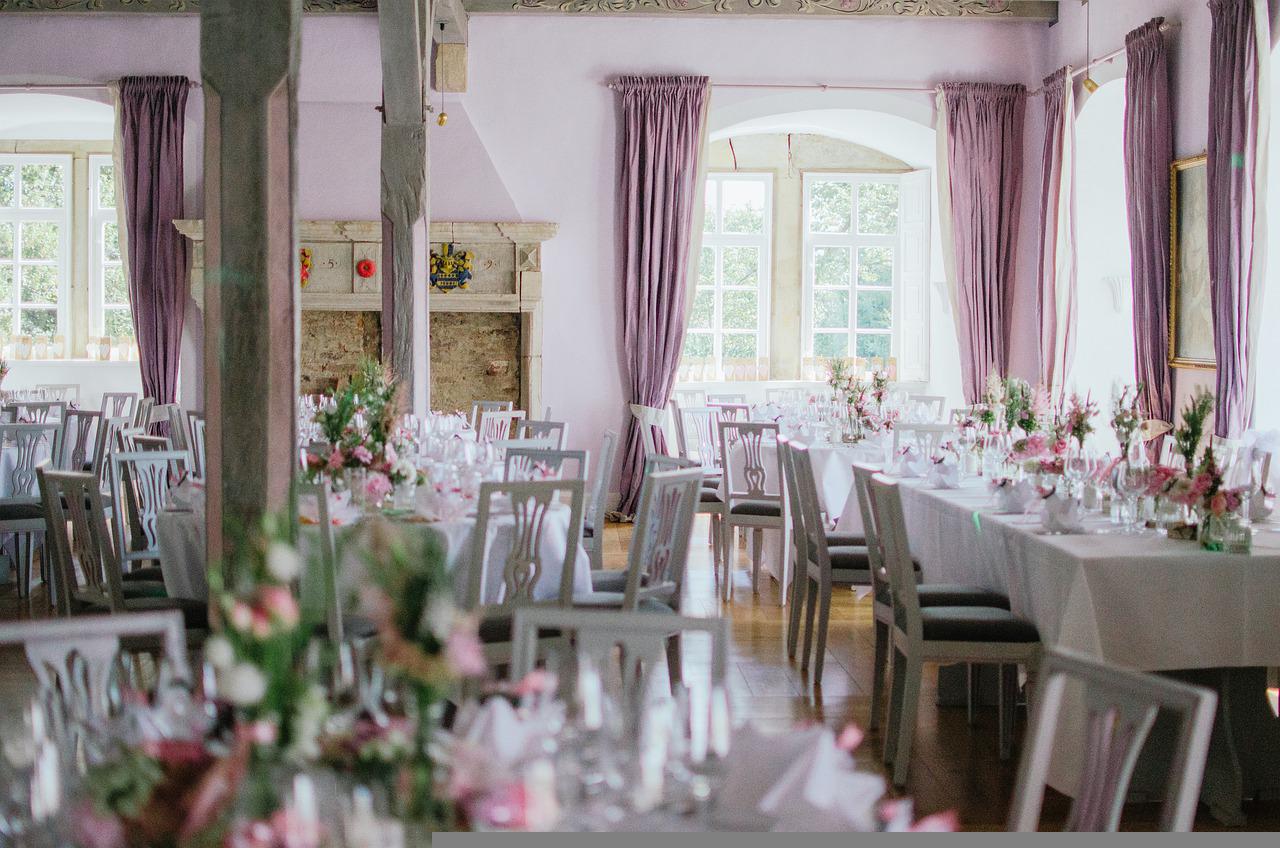 Your house is your safe space, a space that you are most comfortable in. It is a place that holds the maximum amount of memories of you and the time you spent around your loved ones. Therefore, when it comes to your wedding, decorating your house in festive way builds up the ambience for the wedding and makes it come alive for the festivities.
Decorating your house for a wedding is just as important and significant as decking up your house for Christmas. It doesn't have to be something grand, but something simple and elegant which adds beauty to the entire wedding event. Here are a few home decor ideas before a wedding which are simple to install and which will transform your house into a beautiful space.
Fairy Lights
If you're thinking how to decorate house for a wedding, then the easiest way is to use fairy lights. Fairy lights come in a variety of colours and the best one to opt for a wedding home is either white or yellow. These fairy lights transform the space they are put in by adding a soft glow and creating a warm and festive ambience. You can hang these outside the house on trees and shrubs and also pack them in mason jars for some indoor decoration. Hanging fairy lights along the windows and doors is also a good idea.
Green plants
One of the most inexpensive home decor ideas before a wedding is to use potted plants. Potted plants in any corner of the house add beauty and freshness to the space and also give you the opportunity to use fairy lights around them to make them look prettier. You can also use a combination of climbers and fairy lights to create a backdrop in your backyard and use that space for a pre wedding function.
Fabric drapes
Another easy and cost effective way to decorate home for a wedding is to use fabric drapes. These are available in different shades and you can pick something that matches the theme of you wedding. White and pastel shades fabrics are quite commonly used to decorate a wedding home but you can also opt for more vibrant colours. You can use them to create a faux ceiling in your house or bunch them up and hang it along the staircase to create a beautiful look.
Fresh flowers
Weddings are literally incomplete without flowers and therefore using fresh flowers as a part of your wedding decoration is extremely popular. There so many florists who can advise you on what kind of flowers will suit your wedding theme and look best when used as a home décor. You can choose from roses, marigolds, carnations and lilies. You can use them to create a centrepiece for the table or at the entrance of your house. Flowers are versatile décor pieces that can be bunched up to hang on the wall or used along the stairway.
DIY crafts
A fun way to add a personal touch to your home wedding décor is to use DIY crafts. This allows you to bring out your creative side to make something unique and also have fun while doing it. It can be as simple as collecting a few liquor bottles or mason jars and painting them in beautiful colours and using them to hold flowers or tea/fairy lights. There are several YouTube tutorials on how you can make paper cranes, paper boats and paper pinwheels and use them to decorate your house. These decorations are quirky and out of the box which give your house a contemporary look for the upcoming wedding.