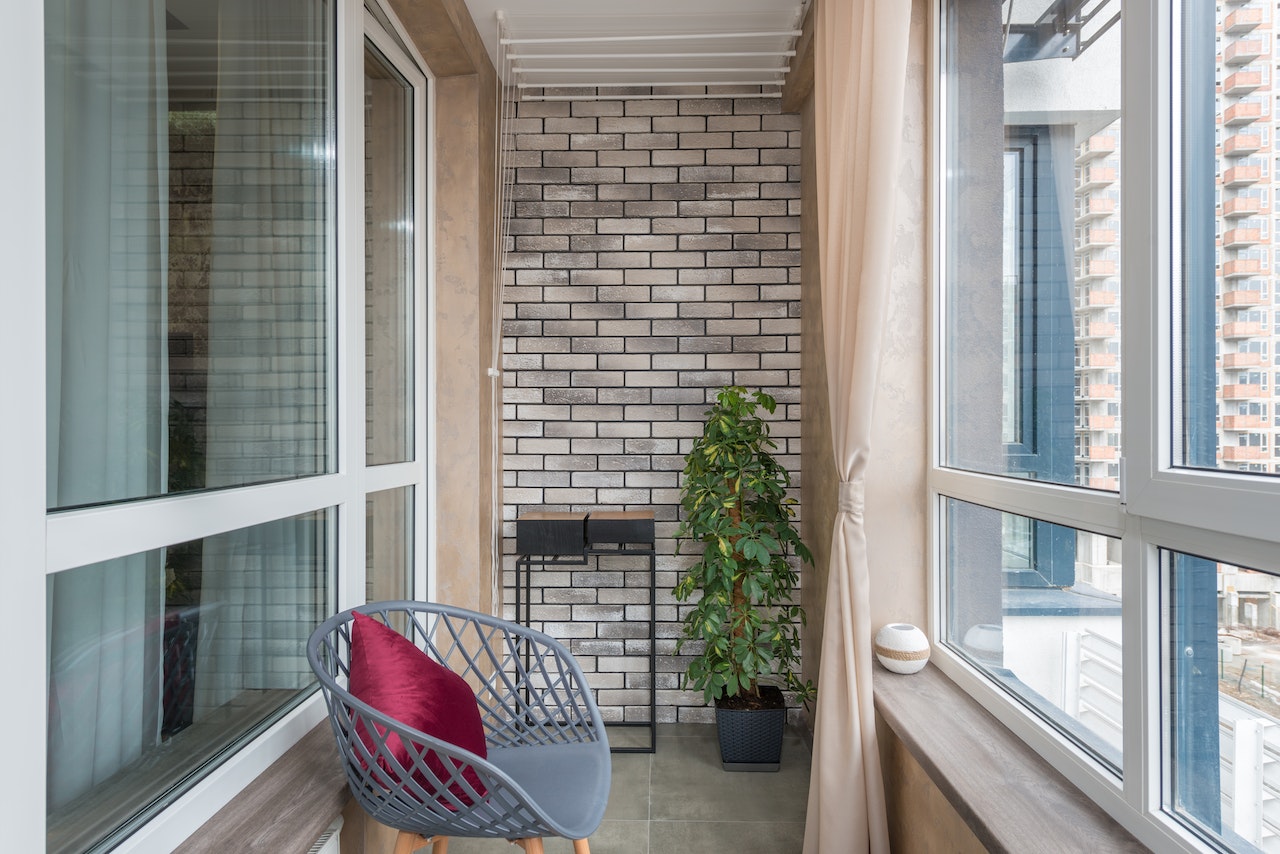 Whether you rent or own an apartment, the balcony is usually the most ignored part of your dwelling place. More often than not they are kept completely bare or unused. Having a private outdoor space in the form of a balcony is something that most people yearn for when they don't have a sprawling yard. So why not have a beautiful balcony that makes you feel comfortable and pleasant. Here are a few balcony decoration ideas to give your balcony the makeover it deserves.
Plants: Plants are the easiest and the most inexpensive way to add life to your balcony. You can add plants with lush green foliage to give you the feel of a mini garden. If you are interested in cooking, then you can grow your favorite herbs in small pots that will not only enhance the look of your balcony but also infuse the atmosphere with an enchanting and fresh aroma. Using plants like the curtain creeper on your balcony rail will create an illusion of a green vertical wall giving a unique look to the balcony. Instead of leafy creepers you can use flowering creepers like bougainvillea or wisteria to add color to an otherwise dull balcony.
Lights: The lighting in your balcony plays an important role in determining how much time you spend there, especially after sunset. Creating an inviting atmosphere with lights in your balcony will make you want to hang out with your friends or read a book in a cozy corner of your balcony. To give your balcony a glamourous look you can install a pendant light with a modern design.  If you like things to be subtle then you can invest in string lights or fairy lights and wrap it around your plants or hang it on your balcony rail. You can also light some large candles in the corners to give your balcony a romantic feel.
Furniture: If you want to deck up your balcony with something stylish and affordable then putting some sort of furniture can be great option. Fit a small a small table and a few chairs to savor outdoor morning breakfast and evening coffees in your balcony. If you often have get-togethers at home then you can install a small bar and enjoy cocktails with your friends in your balcony. People who enjoy their private time can add a wooden bench or a cozy recliner and laze around looking outside.
Swings: Feel like you are on vacation by fixing a hammock in your balcony and enjoying the weather outside be it summer, winter or rains. Attaching a swing to the overhead shed of your balcony is a great way to make your balcony your relaxing place. You can throw in some cushions and pillows to create a comfortable throne. Add in some light colored curtains and ottomans to complete the laid back look.
Floor and wall: Get creative with the walls and floor of your balcony to design a space of your choice. You can use colorful tiles for the floor or cover it with artificial grass to give it a more natural feel. You can paint the walls of the balcony with vibrant colors yourself and make patterns of your choice to build your happy place. Fix some wall lights or lanterns to use after sundown. If you are falling short of space then creating a vertical wall garden using wall planters, trellises and wall shelves can be a great way amp up your balcony.
So go ahead and use these amazing balcony decoration ideas to make it the major attraction of your house.