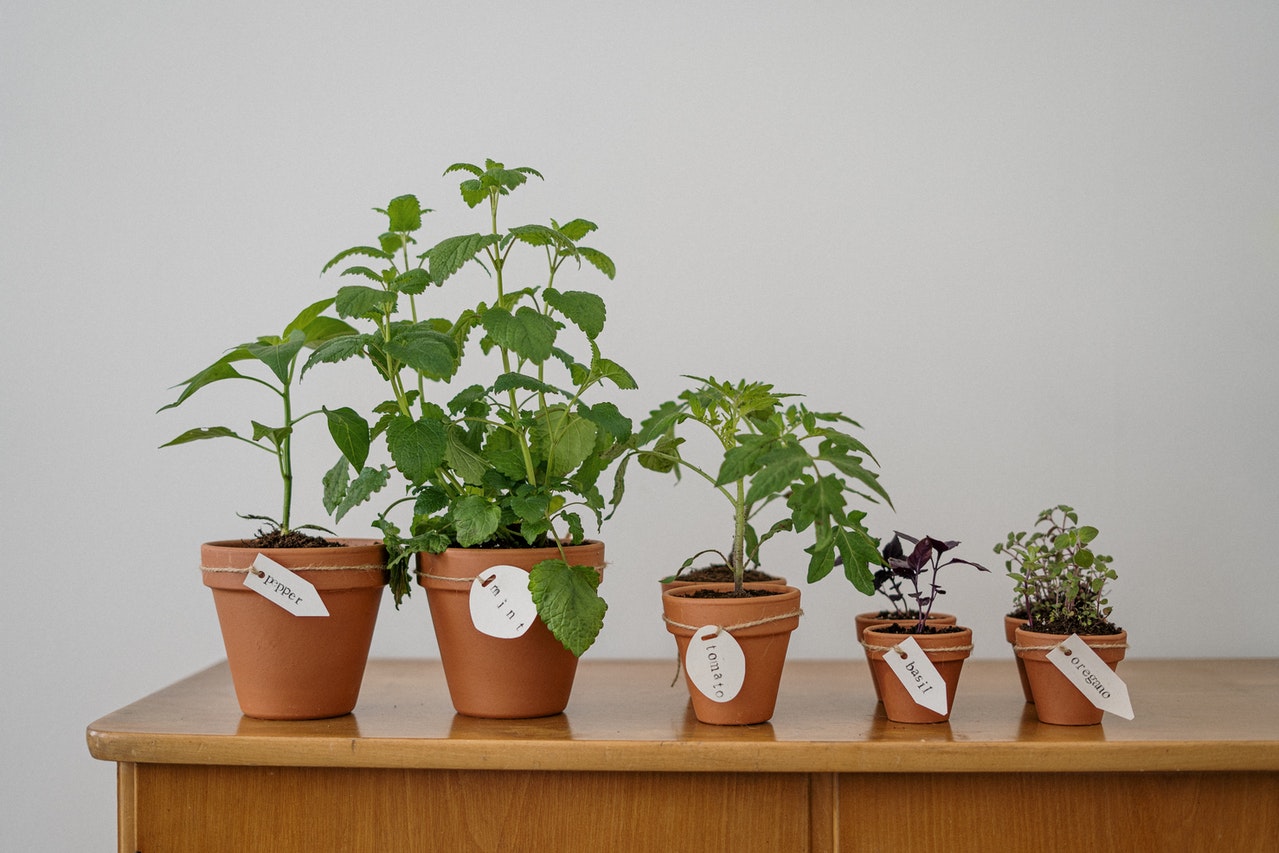 Everybody wants their garden to look stunning with a wild variety of plants enclosing in it, spreading the beauty of warmth and freshness all around. Amidst every little garden, it is essential to plant any fresh herbs or plants that are useful in our daily lives. These garden refreshing plants and herbs can be used for a wide variety of homely purposes, exhibiting a feeling of freshly picked from our garden. We will be looking exclusively for such must have useful plants for use at home.
These medicinal herbs include no side effects and are considered as a sustainable element for any food, medicines or cosmetic preparation. There are several must have useful plants at home which are an eco-friendly choice and require only a minimal amount of care and watering for their growth. Due to the arising usage of fertilizers and other pesticides in the markets, it is essential to grow these little herbs to induce healthy and fresh elements at home on our own.
Basil
Basils are one of the ancient herbs known with lots of medicinal and healing properties abiding in them. These medicinal leaves at home only require a slight warm temperature with sufficiently moist soil conditions to grow. This mint family plant is seen in different varieties across the world. Their leaves and flowers come packed together as the best remedies for various health issues.
Basils can cure fever, heart diseases and respiratory tract infections due to their anti-inflammatory properties. Their anti-oxidant capability helps in skin refreshment and brightening. An interesting fact about Basil is that, it can cure skin pores, acne face marks and any sort of skin allergies. They can cure diabetes and help in functioning a healthy metabolism within your bodies.
Parsley
Parsley is a flowering plant known for its powerful disease fighting abilities and its great nutritional values. In medicinal plants and their uses, parsley stores a large amount of vitamins necessary for the human body. They are widely known for their flavor and nutritional benefits. Parsley can supply a good amount of antioxidants like flavonoids, carotenoids and vitamin C, required by the body in fighting unnecessary cellular damages.
Parsley plants are well known for their anticancer properties due to the presence of different antioxidant elements. The vitamin K supplementation through the parsley leaves makes it a healthy component for supporting bone growth. Their antibacterial property can prevent food poisonings and other related infections through food. They can be easily chopped and added along your salad, making a healthy choice for your body.
Mint
Mint plants can grow in warm temperatures with a well moistened soil and a minimal amount of care. This small herb can give a freshening ambience and aroma to your garden. Their innumerable therapeutic features make them a relevant medicinal and aromatic plant to be grown at home garden. Their leaves can simply freshen up your mouth and body. They are heaped with vitamins A, B and C which boosts our immunity.
Their therapeutic uses can relieve any respiratory diseases due to their anti-inflammatory properties. The leaves can ease sore throat, coughs and any fever related symptoms. Their powerful properties have stated them as a good alternative for headaches in Ayurvedic medicines. Their antibacterial properties can cure bad breaths and relieve tooth aches. Mint leaves are even utilized in aromatherapy for combating stress and depressions.
Lavender
Lavenders are a must have useful plants at our garden. Their visually pleasing beauty and aroma can lift your spirits high. They remain a mystery in their beauty and medicinal uses. They are the most commonly used plants for aromatherapy in bringing calmness and wellness to a stressful mind. Lavender oils are widely used for different skin and hair conditions.
They also come under plants for healing purposes, due to their wide applications in wound healing. Lavenders can also cure the post menstrual emotional symptoms using aromatherapy, which was found effective during the therapies.
Aloe Vera
Aloe Vera plants can grow under warm dry conditions with limited water supply and proper sunlight. Aloe Vera can add a beautiful classy style to your gardens with their long waving aloe rinds. From antioxidant properties to healing burns, this plant becomes a solution for different health issues. They are commonly known for treating hair problems by making them hydrated and moisturized.
The translucent gels scooped out of the leaves are rich in vitamin C and E, which nourishes the skin and keep away the wrinkles. A complex carbohydrate known as acemannan in aloe vera allow the nutrients reach the cell, nourish them and initiates the release of harmful toxins. Aloe Vera can also contribute in body's absorption and utilization thereby helping in the weight loss of the body.
Thyme
Thyme plants with minimal space requirement and water supply can grow effectively in your outdoor or indoor gardens. Thyme oils can be used due to its aromatic and therapeutic uses due to a component called carvacrol. Their flavor and aroma make them a smoothening ingredient for your cuisines. The presence of flavonoids gives them an antioxidant property.
Thyme is an old variety herb with a wide range of properties and usage in culinary and medicinal aspects. Thyme is heaply packed with vitamins C and A, giving them a good nutritional value. The thyme oils even at low concentrations can be used as a natural preservative for food products. Their antibacterial property is also found to be effective in treating acne.
Marigold
Marigold in their bright orange and red shades can give an elegant and stunning beauty to your gardens. They require a warm atmosphere with a well moistened soil to bloom beautifully. Marigolds are considered companion plants due to its ability in repelling the harmful nematodes. They can be placed at any convenient sites of your homes, to spread their beauty all around.
Marigold are a must have useful plants at home due to their vibrant beauty and accompanying several medicinal uses. They can be applied on skins to reduce rashes, swelling, dryness and inflammation. These flowers can also help in reducing the menstrual cramps and pains. The flavonoid present in the flower also shows anti-inflammatory and anti-cancerous properties. Their oils can repel away mosquitoes and other insects due the antioxidant feature.