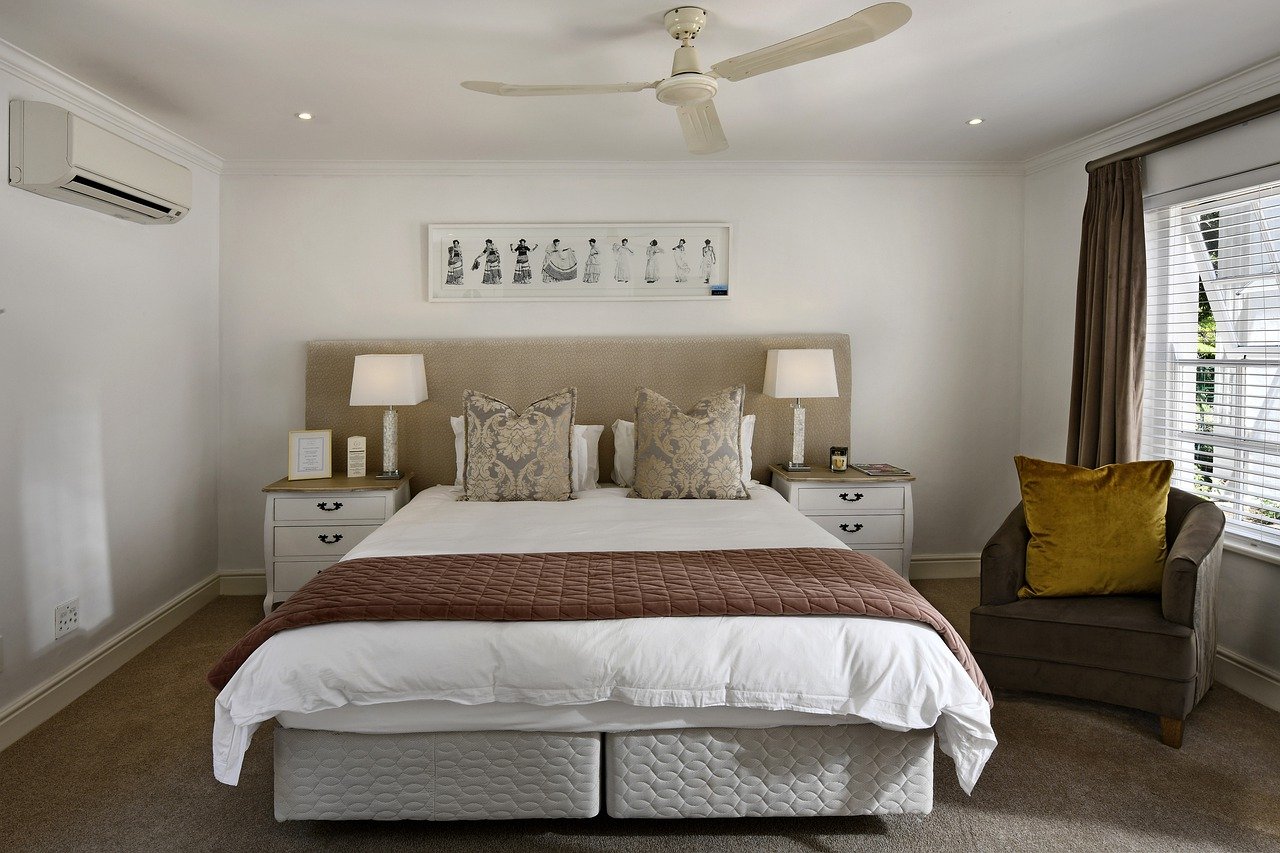 A year has four seasons, each of which is unique. The changing of seasons with time essentially highlights the change in temperature, environment, comfort, mood and festivities. Your bed too demands changes with the changing seasons in terms of styles, breathability and temperature. Having different bedding sets for different seasons not only keeps you comfortable with the changes taking place but also gives you a chance to express your style in order to vibe with a particular season. So here are a few tips to dress your bed according to each season.
Bedding for Spring: Spring is a season that calls for fresh and bright colours even in your bedroom. Bedding sets in colours of soft green and silver blue brighten up the ambience. Silk is the fabric of choice for spring. The hypoallergenic material feels light and luxurious against the skin. A lightweight duvet can be used to keep you comfortable. Plush and soft pillows having the same colour patterns as the bed covers complete the springtime bedding.
Bedding for Summer: As the mercury rises you should slowly start reducing the layers of your bedding in order to increase the air circulation. You should choose breathable and light fabrics like cotton or linen to cover your bed. Likewise satin, silk and bamboo can also be used to layer up the bed and keep it cool.The use of a featherweight duvet is best for summer time. The colour of your bedding fabric should be light to avoid the absorption of heat. You can opt for pastel or neutral colours like white, cream or pale blue and green.You can throw in two or three soft pillows with tasselled borders or subtle patterns to complete look. People with cold feet can add a contrasting lightweight throw over your duvet at the foot of the bed.
Bedding for Fall: The season of fall denotes a transitional time having rainy and cool days. The humid weather calls for the use of percale sheets which are cool and crisp due to their weaving structure. They have a beautiful matte finish and are excellent for the fall season. You should choose autumn colors like plum and chocolate to make the bed cosy and inviting. The use of textured bedding accessories like a matching bed skirt and quilted silk pillows can greatly enhance the luxury of the room.
Bedding for Winter: Layering and the fabric used for it will determine the comfort and warmth of your bedding during winters.Cotton fleece, cashmere, wool and down are some of the warm fabrics to choose from for the bed cover and comforter. Another great option is polyester sheets. It's not a breathable material and hence can keep the bed warm. You can also use a mattress topper for extra warmth. Opt for deeper colours that absorb heat like deep green, maroon or jewel tones like champagne gold. Faux fur, wool or velvet pillows are best suited for winters. You can throw in some extra pillows for warmth &comfort and arrange them according to their size. A chunky wool knit blanket can be draped at the foot of the bed. You can place scented candles beside the bed to give a warm winter glow to the bedroom.
You can use the above mentioned tips to dress your bed every season the way you change your wardrobe. This will not only help to keep your body thermostat in check but also help you to sleep better. So go ahead and prepare a bed that you'll want to sleep in throughout the year.