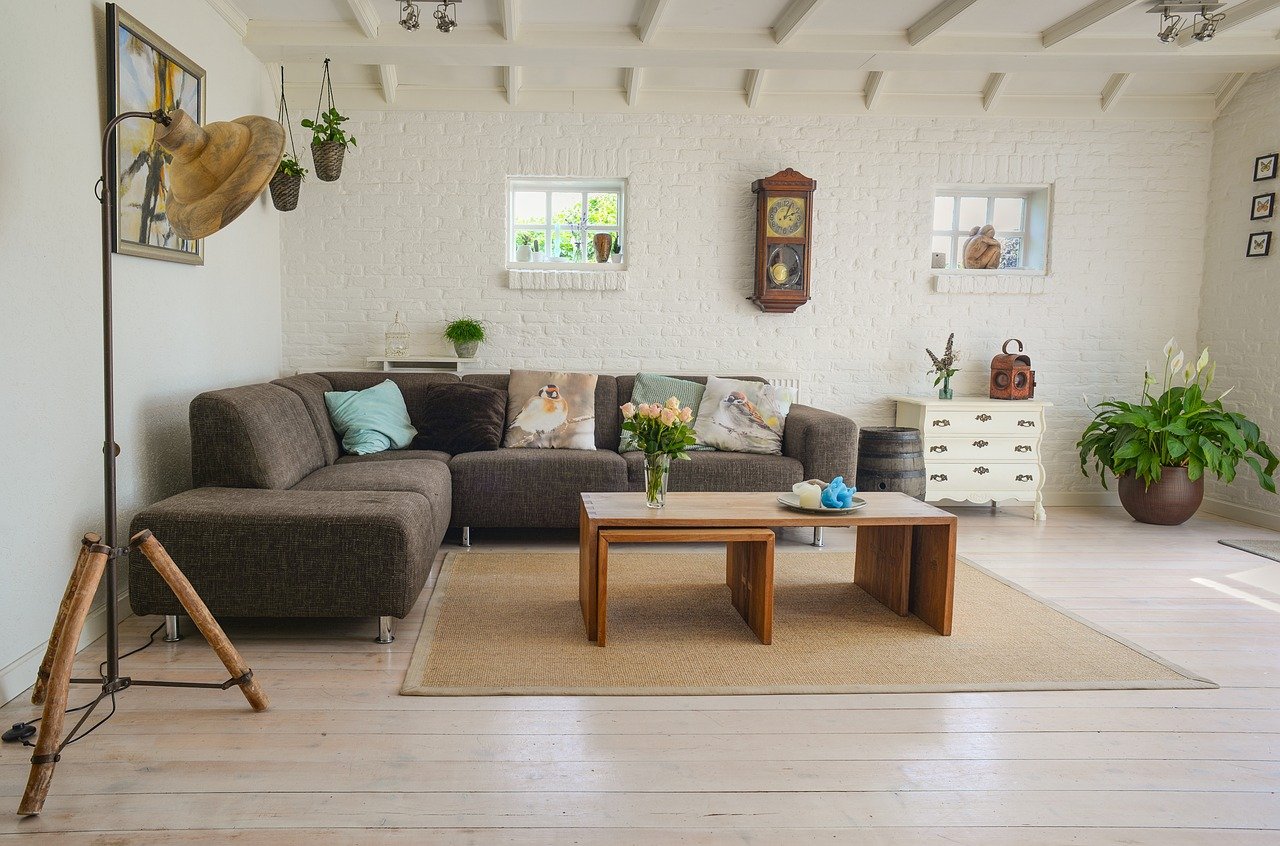 The living room is the first place everyone sees when they enter your house. And that's why it should match your personality. So, if you are looking for a trendy living room, here we have put some simple ways to decorate a living room. Renovating or decorating doesn't have to be expensive. A few simple tricks can completely change the look of your living room. Here's how you can decorate a living room simply to make it look trendy.
Keep it simple yet stylish
The foremost rule of a trendy living room is to keep it simplified. Don't over accessorise it or clutter it. That can make your living room look messy and disorganised. For a stylish and sophisticated look, take down your collection and only keep those pieces that hold sentimental value to you. The more simple you keep it, the more other elements in your living room will come in light. And it will stay under your budget as well.
Conceal your TV
A huge TV placed right in the line of sight turns down the luxurious look of your living room. You can use fancy mirrors to conceal your TV. However, if it's out of your budget, you can create a gallery wall or surround your TV with an art-arrangement of salon-style around it. Well, your TV won't disappear but it will blend with the background and the artwork. That's one of the simple living room decor ideas which gives your living room a trendy modern look.
Update light fixtures
Light fixtures influence the look pf a room a lot. Changing the ones in your living room can change the complete look of it. And you don't have to overhaul the space as well. Use a different lampshade, or rearrange your lights to draw attention to high-use areas or just swap your chandelier. It doesn't take much to play with lights and change the whole look of the room.
Use vignettes to create stories
Sometimes one lone piece of decor looks out of the place in the living room. In that case, you can use a few others of a similar colour or design and arrange it with that single piece of furniture. This will create a unique vignette that could tell a story on your console table or your coffee table of your travel mementos or a family heirloom. This will give your living room a unique and trendy look without exceeding your budget.
Use interesting shapes
Often a living room becomes a place pf circular forms or straight lines. Don't let your living room be that kind of room. Instead, introduce a unique silhouette or an interesting shape. An unusual side chair, a tree route coffee table or a side table of a unique shape could be the piece of art that can transform your living room into a trendy space by adding an unexpected or a completely artistic component.
You can also hang an oversized piece of art for creating a focal point. It will create a chic look with a high impact. You can also customise the look of your living room by using vintage or antique textile fir throw pillows, seat cushions or upholstered stool. A mix of textures will add to the look of the room and one of the cosy modern living room ideas used by many. You can also use a customised piece of furniture to fit that odd leftover shape of your room. Adding a piece with a little history or story can also convert your living room into trendy looking. It could be anything from a mirror to a small side table accessory. You can also edit your colour palette to change the look of the room and make it trendier.