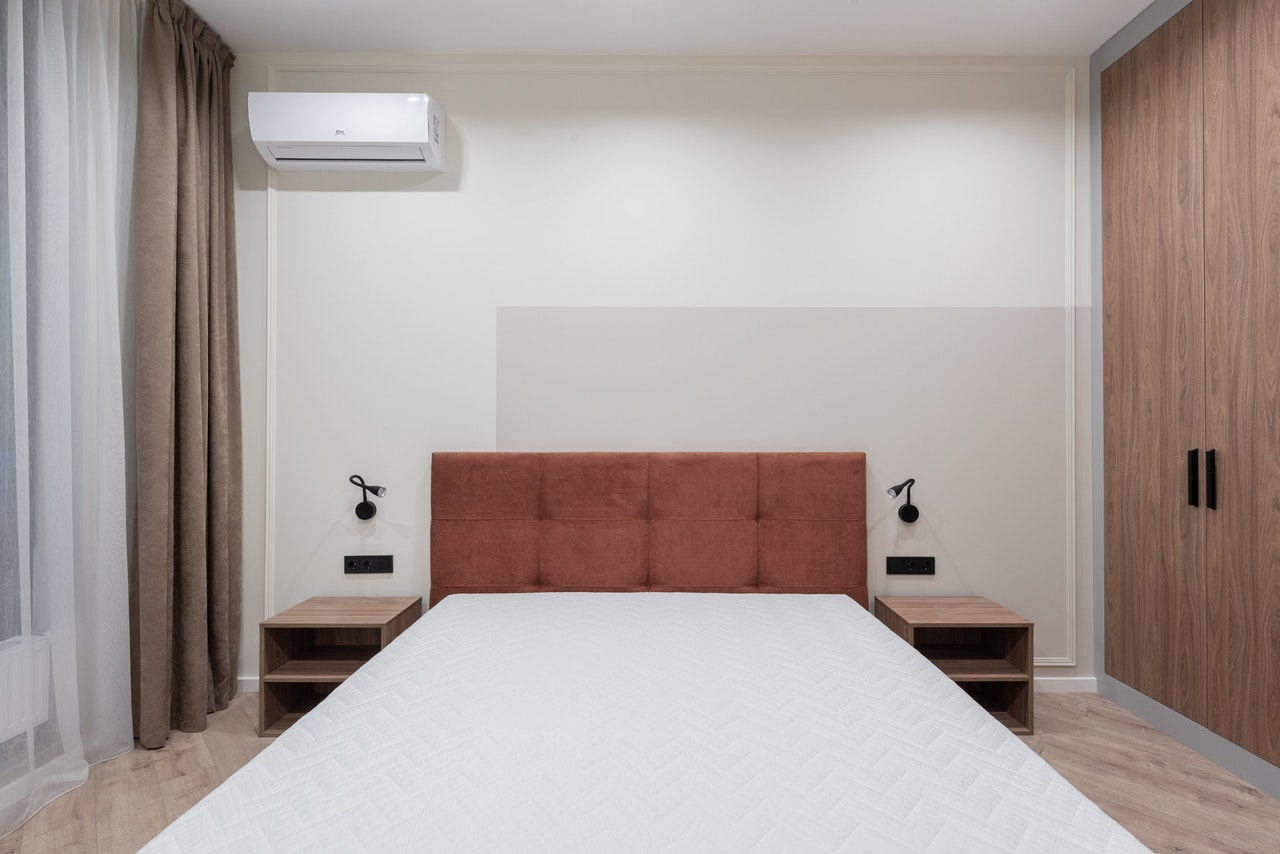 Optimizing space is a necessity today because houses are getting smaller. There is generally a lack of space and the real estate market isn't having too many great options. Prime locations especially have smaller apartments and many need to optimize the space they have available. If you have a small house or apartment and want to optimize space in the bedroom, you really need to think. For couples, the bedroom is a private space, a zone of comfort, hence optimizing space here needs good brainstorming. Here are some tips to optimize a small bedroom.
Sectioning
Sectioning or zoning the bedroom is the best idea to use space effectively. It means dividing the room for functional use without building walls. You can zone different areas and use them differently. For example, you have a bed on one side and right behind the headboard, you have a desk for a study area. Design and décor are fundamental when doing something like this so that neither the room feels cluttered and nor do the couple feel claustrophobic. Use visual dividers to their best. You can have a shelving unit behind the headboard to section off the room too.
Floating furniture
Floating furniture is best for smaller rooms or even a bedroom. It creates an illusion of space. Imagine a shelf that stands from the ground up and a shelf that floats at the hip level. The floating shelf will be better in terms of look and spacing. Keep separate closets too. It may seem like wasting space but imagine the time when both are rushing to get dressed for work. It would be quite chaotic.
Pack storage
Have storage options at every opportunity you get. This helps in decluttering and having a nice organized space. A multi-purpose bed with storage underneath or behind the headboard is such an excellent option. You can use hooks at the back of wardrobes to hang additional items. An optimized functional space packs a lot of storage and usually, it's out of sight. Users also get creative and try to design creatively as well.
Plain and classy
A small room looks best plain. This doesn't mean you cannot decorate the wall or add some knick-knacks. However, you cannot put too many things as décor on shelves or visible areas. You need to have functional options that serve multiple purposes. A small nightstand that has drawers as well is an excellent addition. A simple floating shelf that is open is better than a huge one that stands on the floor and has doors. The more open things are, the better it is. Pastels and light colours may make the room look cozy and larger rather than other deep garish colours.
Spa sanctuary
The bedroom for a couple can be their spa sanctuary – a spa weekend with your partner sounds so good! Plan the room in a way so that it looks like a getaway. A fluffy rug, warm slippers and soft robes can make a spa-like atmosphere. Use natural textures like rattan furniture, fleecy throws and wicker baskets as storage. Light colours and aromatherapy can complete the spa setup in the bedroom.
Mirrors
Using mirrors in small rooms is an old tip used by decorators and designers. Mirrors make a space look bigger and add light to a dark small space. Strategically space floor to ceiling mirrors or maybe just use a large mirror on walls. One tip on using mirrors is to have a reflective surface on closet doors. Getting the height of a mirror right is essential. Mirrors can help to optimize a small bedroom and make it look spacious.