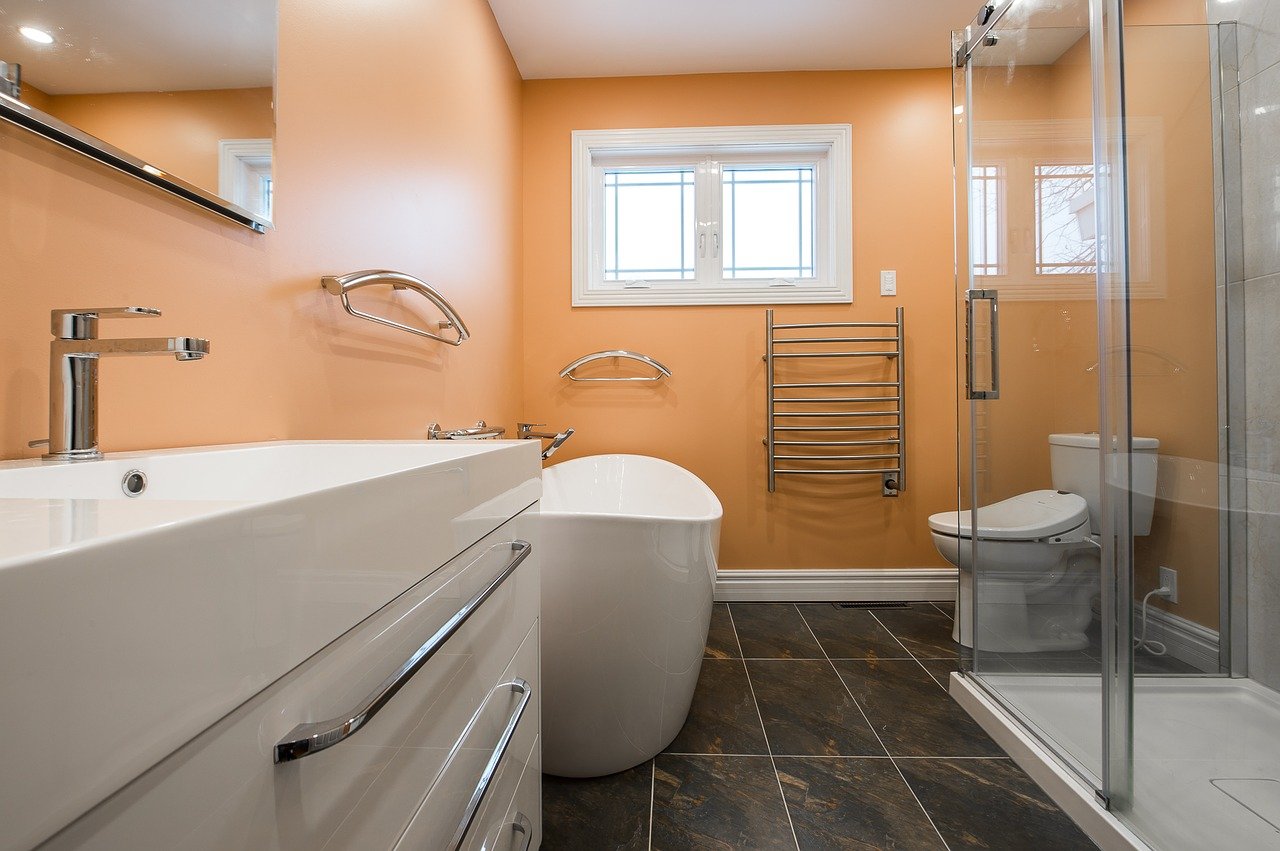 Our bathrooms are our comfort zones. When it comes to remodeling our bathrooms, we always prefer customized contemporary styles that can perfectly reflect our personality itself. Our personalized style of cozy bathrooms can give a peaceful pleasant ambience. An Affordable Bathroom Renovation can be done under several modern trendy styles of your choice that can lift the comfiness within your bathrooms.
There are various ideas and techniques for remodeling your bathrooms, beginning from replacing a fixture to replacing the flooring and expanding the size of the room, there are different styles available from traditional to contemporary looks. The modern concept of a bathroom includes more ceramic, porcelain and natural tiles for showers and on floors with frameless glass shower doors for a spectacular atmosphere. There are a wide variety of contemporary styled bathroom ideas available for your old bathroom renovation.
Choose your Right Flooring :
Always pick bathroom flooring materials that can stand up against the rigors of your daily bathroom uses. Some of the contemporary flooring favorites include ceramic, porcelain tile, vinyl tiles, sheet vinyl flooring and luxury vinyl planks.
Porcelain tiles add a classic style of beauty within your bathrooms and withstands the high humid environment within the bathrooms. The vinyl tiles offer a luxurious interior experience for your bathrooms. Hardwood floors with greater quality and beauty can bring a lively ambience to your bathrooms, although they have a higher moisture absorption rate.
Bathroom Lighting Modifications :
Setting up proper and cozy lightings that can blend in and elevate the ambience of your bathroom are an essential bathroom remodeling idea. Colored lampshades are an inexpensive hack that can enlighten the mood within your bathrooms. Focused lighting in a beautiful built-in vanity wood cabinets can give an exquisite appearance.
Contemporary blown-glass light fixtures are a piece of art to decorate and lit up your bathrooms. Their stunning designs are one of a kind. Traditional and unique bathroom lighting decors are an affordable luxurious option for small bathroom renovations.
Bathroom Storage Hacks :
One of the main Affordable Bathroom Renovation techniques is to use your large or small spaces efficiently as storage locations, which will help you stay organized within the bathrooms. A ladder décor towel rack is one of the unique trendy styles to hang your towels without utilizing much space within the bathrooms. An improvised version of this storage ladder can fit over your wall and save the floor space effectively by occupying enough storage racks within the ladder.
For bathroom shower remodel a mini built-in shelf of teak wood beside the showers can give a luxurious ambience to your bathroom. Hanging baskets in some unique styles of your choice can save space and add a modern look. Administering simple vertical wooden shelves at free spaces can give a modern appearance to your old bathrooms.
Replacing Shower Curtain with Glass doors :
Replacing your shower curtains with frameless glass shower doors provide a clear and sophisticated bathroom look. To get more traditional, semi-framed bronze shower doors can give a classic versatile appearance. These semi framed shower doors either with a sliding opening or a standard style pull door are some of the affordable bathroom remodel ideas to make your bathrooms look luxurious.
A frameless satin glass door can be preferred for maintaining your privacy. A proglide shower door provides an effortless functionality in a sleek modern style which radiates a cozy appearance within your bathrooms.
Choose The Right Mirror Sizes :
By emphasizing the spaciousness of your bathroom, decide the customized mirror that can fit well accordingly to the right size of your bathrooms. Choose your bathroom vanity mirrors to the same width and size of your vanity itself. Pick a shape which can totally blend in with the remodeling idea of your bathroom.
Preferably, a full length mirror can be taken as the grand focal point of your bathrooms. A customized full-length mirror can add a luxurious touch to your bathrooms. This can complete the whole look of your bathroom by bringing every individual place together in a modern and contemporary frame.