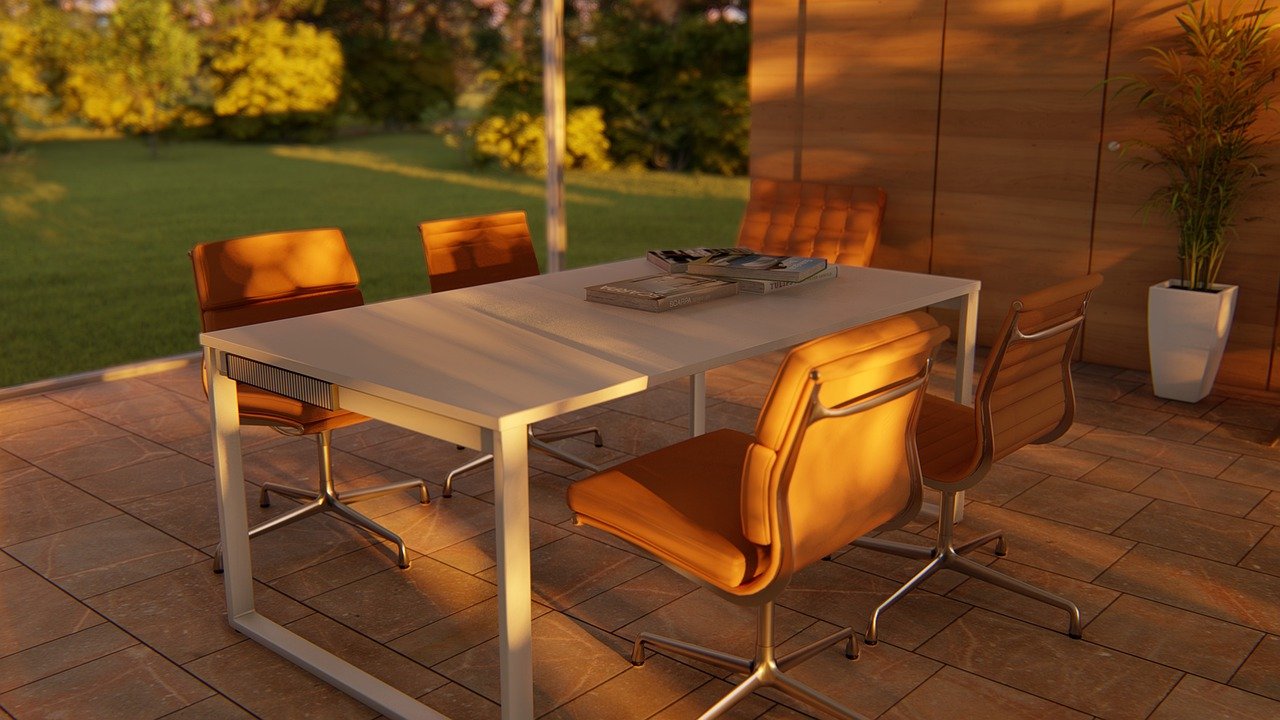 Let's be honest; who doesn't want to live in a house that looks all stylish and modern? If you are planning to design your home but don't know what you can include, you might want to consider giving a makeover to your furniture. You can consider some trendy furniture for home and give a classic makeover in the way your home looks and feels. Here are some ways in which you can include this trendy furniture.
Farmhouse Dining Room with Designed Chairs
This trend of dining room with designed chairs is surely going to make an impact on how your living room looks. Set up a wooden dining table with complementary designed chairs to get this look. You can choose floral designs for your chairs for a better look. Make your dining table richer and elegant by adding flower vases in the middle of the table. You can also add small elements like candles, table runners, pots, etc. and it will change the look of it entirely.
Modern Dining Set with Bench
Get a classy and modern looking dining room by selecting wooden table and lighter shaded chairs placed on three sides of the table and a wooden bench on the fourth side. Having a bench on one side of the dining table would make it look so chic and trendy and you would get an entirely different vibe when you sit on it for dining. It would totally upgrade the look and feel of your home.
Tropical Dining Room Furniture Design
If you love tropical vibes and wish to infuse them in the design of your home, you can consider tropical furniture for a modern house. Get that tropical feel by setting up your dining room with tropical colours. You can select from a variety of colours like blue, green, orange, yellow, etc. for your dining table and chairs. Compliment the furniture with coloured walls and curtains. Give the space a total tropical makeover by using similar coloured plates, glasses, etc.
Contemporary Dining Room with Blue Chairs
Wooden furniture never goes wrong with blue colour. If you are looking for some trendy furniture for home, try combing blue colour with wooden furniture. Choose a wooden dining table with chairs of any hues of blue and make your dining room look classy. You can also put up a colourful wall piece or painting on the wall and a chandelier or hanging lights on top of the dining table to give a contemporary look to your room. This is a great way to mix and match earthy colours with shades of blue and it would surely give you a great feel about your furniture.
Luxurious Black and White Dining Room
A combination of black and white always stays evergreen no matter wherever you choose these colours. Not many people like to infuse black in their homes and usually prefer white. But the truth is, black looks luxurious and chic, especially when combined with white. You can try combining these colours in your dining room. Place a wooden dining table and select luxury black and white chairs by placing them on alternate sides of the table. Place one colour on one pair of alternate sides and the other on the second alternate sides. Make your dining room a cosy and comfortable place with this elegant design.
These trendy furniture designs in your living room are sure to be a turn on for whoever visits your home. Let your style speak out through these furniture designs and impress everyone around you.