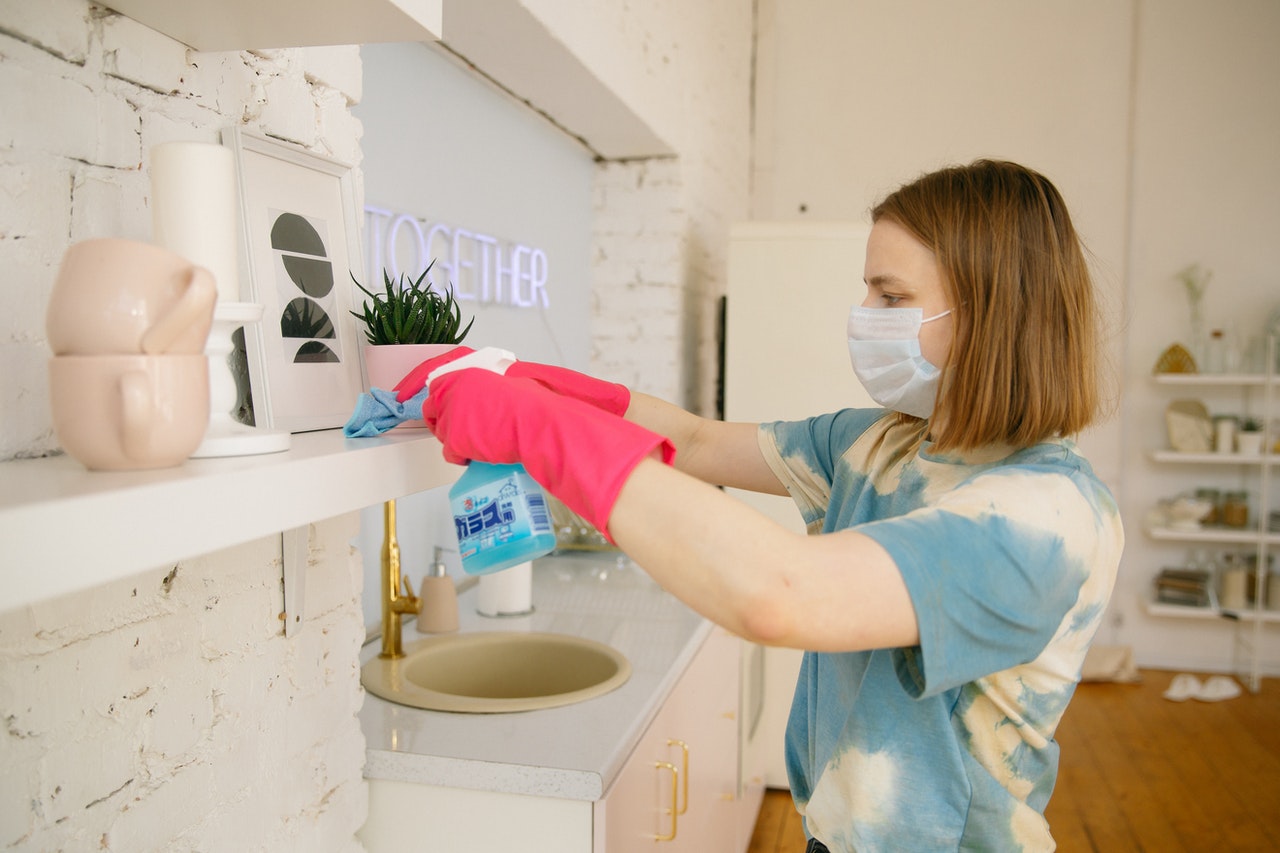 The COVID-19 pandemic season have been an unprecedented era in the lives of mankind. The fluctuating ranges of this infectious threat, remain making a challenging situation to the whole world. When people are trying to get back to their old lives with their masks and gloves on ensuring complete protection, one should also be following an effective house cleaning during COVID-19, to prevent their vulnerable transmissions at home. Sustaining a healthy and hygienic environment can restrain the elevating rate of community transmissions.
◾ Maintain personal hygiene :
Keeping up with your personal hygiene can itself avoid several vulnerabilities faced in your daily life. Wear masks and gloves to reduce your risk of exposure to the virus. Wash your hands using sanitisers or soap and water frequently for 20 seconds. Do not touch or rub your eyes, nose or mouth with the gloves. Make sure to drop your clothes for laundry while entering home and to discard your masks and gloves properly. Strictly wash your hands under the instructions of WHO, to keep you safe from COVID-19.
◾House Cleaning during COVID :
Clean your house surfaces with soap or detergent and water. Allow them to remain in the surface for quite some time, to effectively get rid of the germs. Disinfectants should be used properly on the surfaces against the germs and viruses. Supporting eco-cleaning, using environmental friendly disinfective products can give you an enriched hygienic surrounding. In eco cleaning, VepoClean have the most reliable eco-pure and professional cleaning services delivered at your homes. VepoClean is one among the best eco cleaning companies in New York, which provide services for cleaning and maintenance even during COVID-19. Always keep your surroundings and environment, safe and hygiene to reduce the stress of covid exposures at home.
◾ Constantly clean the frequently touched surfaces :
Your door knobs, tables, chair, switches, toilets, kitchen counters to gadgets should be properly wiped using a disinfectant to reduce the sites of exposure to the virus. A disinfectant with 70% alcohol can kill the virus residing at these portions. Mails and other couriers received should be disinfected externally before opening them. Make sure to wash your hands after cleaning the highly touched surfaces, to keep you germ free.
◾ Doing laundry and keeping hygienic bathrooms :
Wash your clothes under warm water following dry cleaning to completely kill the virus. Viruses on fabrics can reside for a good amount of days, therefore ensure their laundry are done effectively to prevent any kind of outbreak at home. Always wash your hands, after placing the laundry. The bathroom counters and the bathroom door knobs should be wiped using disinfectants, frequently. Faucets and faucet knobs should also be kept clean from virus, as they are regularly the touching spots at a bathroom. Your bathing products can also be made safe, by using disinfectant sprays on them. Proper HVAC can eliminate the viruses at your home atmosphere and give you better refreshing air.
◾ Food and trash disposal :
Store your food items safely and wash your veggies and fruits in warm water to keep them free from any harm. Wash your utensils, glasses and silverware properly using soap and water, follow washing your hands for 20 seconds. Trashing your disposals can be made more secure, by wearing gloves during their disposals to prevent the slightest exposures and an important factors for house cleaning during COVID-19.
Nurturing a clean and sustainable hygiene within yourselves and at your home is the foremost fact in keeping you and your loved ones away from COVID-19. Using reusables cloth masks as eco-friendly measures, are an effective practice during this pandemic season. So always take necessary precautions and measures while exiting and entering your home, to maintain a safe and healthy environment for your beloved ones.