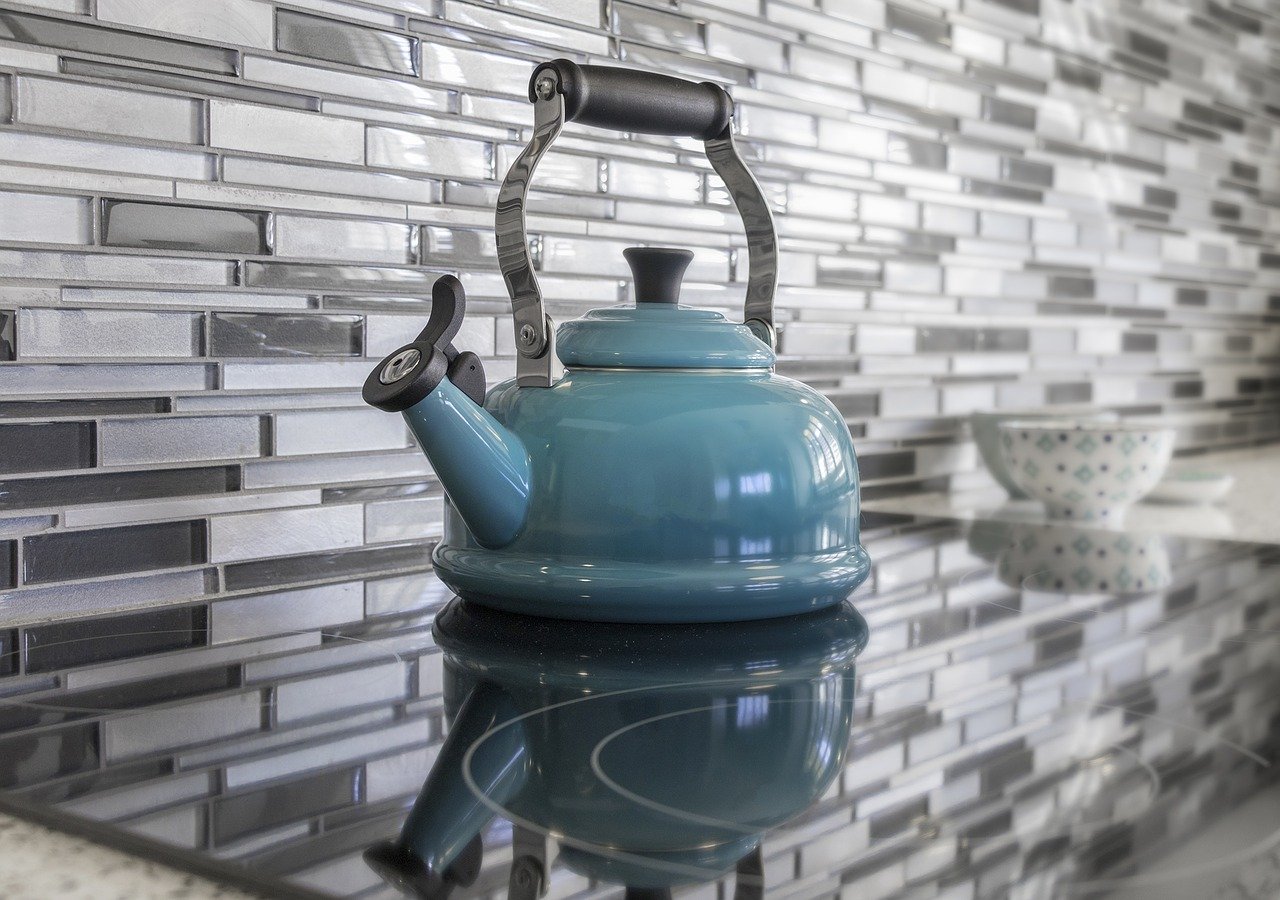 Even though kitchens and wash areas are not the first thing that one might see in a house, they are an integral part of the house that has to be attractive and safe at the same time. People often get confused while selecting the tiles best suited for Kitchen and wash areas of their dream house. Now, here are 5 of the best possible tile choices for people looking for safe and stylish tiles for their kitchens and wash areas.
Copper backsplash tiles
Backsplash tiles are one of the most popular tile designs suitable for kitchens and wash areas, and these are available in a range of materials. Copper backsplash tiles are attractive looking and can add charm to the kitchen areas. Copper is a highly flexible metal, and it is quite easy to get customised designs on the walls. Hence, it can provide a unique and elegant look to the kitchens and wash areas. These tiles are safe, easy to clean, and helps in maintaining the beauty of the space. Moreover, being a metal that reacts with air, it further enhancing the colour and style of the material.
Slate tiles
Slate is a natural stone that is highly durable and suitable for the walls and floors of wash areas and kitchens. These areas' floor and walls are often exposed to water which makes them slippery. Slate tiles are water-resistant and less slippery and can, therefore, reduce the risks of falling. They are also available in a variety of colours and enhance the beauty of the space. It is quite easy to maintain a slate tiled floor and wall as it is resistant to all kinds of stains.
Limestone tiles
Limestone is yet another natural stone that is considered a great choice for kitchens and washrooms. Like slate tiles, these are water and heat resistant and therefore reduces risks while ensuring safety. They are also easy to clean and are one of the most affordable tiles among all other natural stone tiles. Apart from all the safety features, one of the biggest reasons for its popularity is the classic earthy look that it adds to space. Limestone tiles are usually available in lighter shades rather than dark ones and add to the aesthetic value of kitchens.
Ceramic tiles
While looking for the tiles best suited for Kitchen and wash areas, one cannot ignore the most commonly used ceramic tiles. Unlike stone or metal tiles, ceramic tiles are made by combining clay and water and its usage can reduce the overall temperature of the area. What makes ceramic tiles popular among people is the wide range of designs, colours, and textures in which these are available. Glazed ceramic tiles are highly resistant to water and stains, making the cleaning process very easy. Moreover, these are beneficial for people who have allergies.
Vinyl tile
Vinyl is a synthetic tile made out of polyvinyl chloride and has a multitude of benefits, which make them a better option among tiles suited for kitchens and washrooms. Unlike other natural tiles, vinyl is exclusively a good option for bathrooms and kitchens areas. One of the major reasons why a vinyl tile is a popular option for such areas is that it's completely resistant to moisture and humidity. Moreover, these do not get easily damaged by stains or scratches and are cost-effective compared to stone or metal flooring. These are available in multiple designs and can look like stone, wood, or metal tiles.
Conclusion
In the market today, people can find many tile options. They can choose the ones that are best suited for their homes. Kitchens and wash areas require additional care as these spaces are exposed to water, dirt and moisture a lot more than the rest of the house. You can choose a suitable tile for your washroom or kitchen while considering the safety and beauty factors.