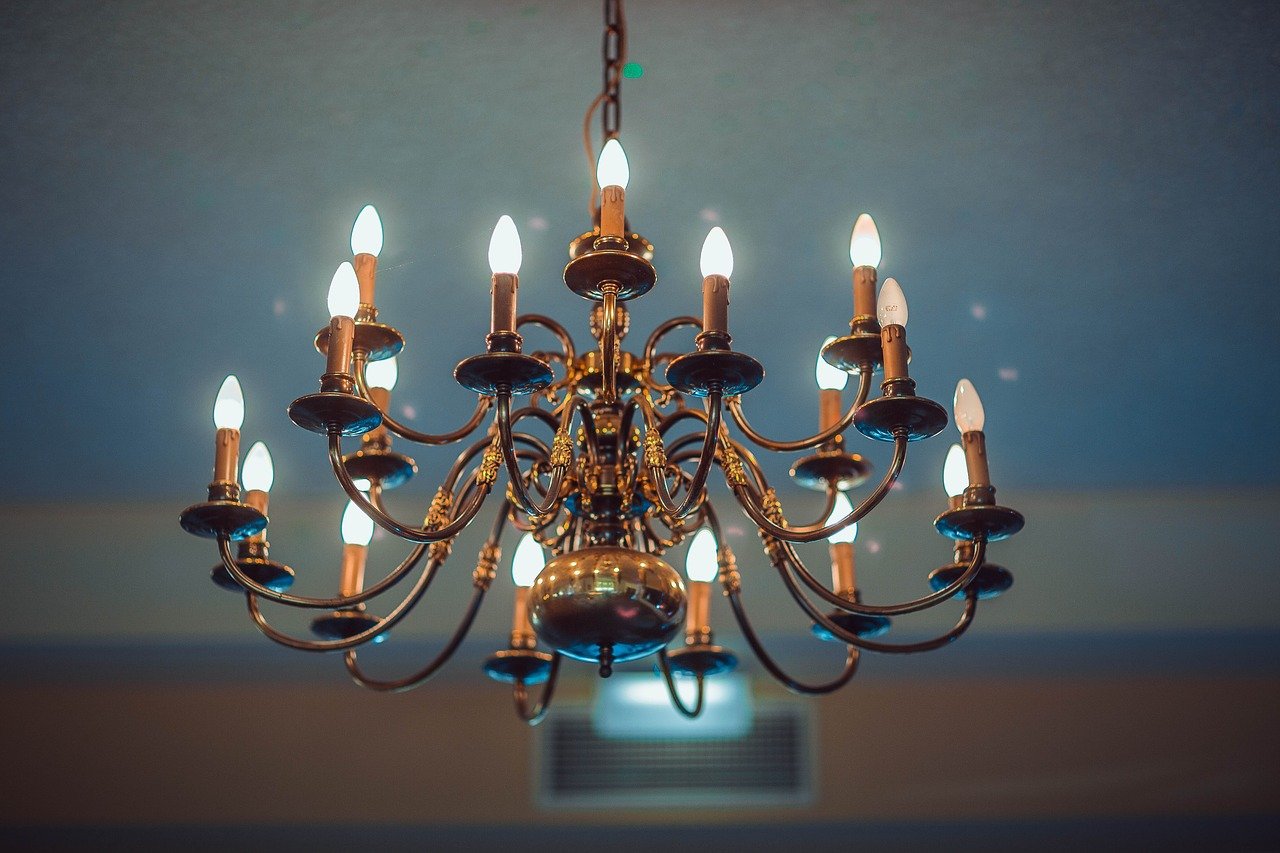 In the bygone days, having a grand chandelier in your house was a sign of opulence and power. It was one of the most prized possessions of the moneyed class. However, today chandeliers are not only still admired for their grandeur and glamour but also are a lot more affordable. We will look at how chandeliers can add beauty to your home.
A chandelier is basically a decorative lighting fixture suspended from the ceiling which is branched and holds a number of sockets for candles or bulbs. A chandelier having more sockets produces more light making it ideal for large spaces which require a number of mounted bulbs for adequate lighting.
One may often picture a chandelier as an enormous gaudy structure hanging from the ceiling with unattractive flame shaped bulbs at the end of its many branches. But it doesn't necessarily have to be that way. The modern designs are more elegant and minimalistic imparting a feel of grade and sophistication in any room that they are hung in. They need not be limited only to your living and dining room but can be placed in all rooms including the bathroom.
Chandeliers are available in a lot of styles and varieties. A Tiered Chandelier has a tapered structure with multiple levels. A Crystal Chandelier also has multiple layers but has a more intricate design and is made of crystals. Also made of crystals is Candelabra Chandelier which has multiple arms extending from its body apart from a central labyrinthine design. And lastly a Shaded Chandelier has shades surrounding all its bulbs to create a diffused light ambience.Also they are available in a range of materials including metal, glass and crystal.
Using a chandelier is similar to using an ornate piece of jewellery to illuminate and elevate any space.A classic crystal Chandelier can be placed in the entryway or foyer of your house to give it a style statement. You can opt for a modern chandelier matching the decor for your living room. Industrial Chandeliers which have a modern look coupled with an industrial design are unique and eye catching and are best suited for the living room area.
The kitchen lighting can be made more interesting by the use of an open design chandelier made of nickel chrome or brass and should ideally be placed over the kitchen island or bar. Chandeliers are most often added to the dining room as decorative piece of light. A modern crystal chandelier with a geometric design and clean lines enclosing a light make a good choice for the dining room. A shaded chandelier with a fabric that covers it like a lamp shade is best suited for the bedroom to give it a cosy atmosphere. Although unexpected, but a minimalistic elegant glass or metal chandelier in your bathroom gives it a touch of luxury and that's another way how chandeliers add beauty to your home.
While choosing a chandelier for you home you should always consider your current decor. If you have a modern decor then avoid opting for traditional chandelier styles made of brass. For the kitchen and bathroom install a chandelier with a simple design which is easier to take apart and clean. Always ensure a minimum of 7 feet space between the floor and the bottom of the Chandelier. Choose a chandelier according to the amount of light you want in each room i.e. shaded ones for dim light and glass or crystal ones for bright light.
Possessing imaginative and ethereal qualities, a Chandelier is the epitome of decadence, romance and craftsmanship. It truly reshapes a house into a home.