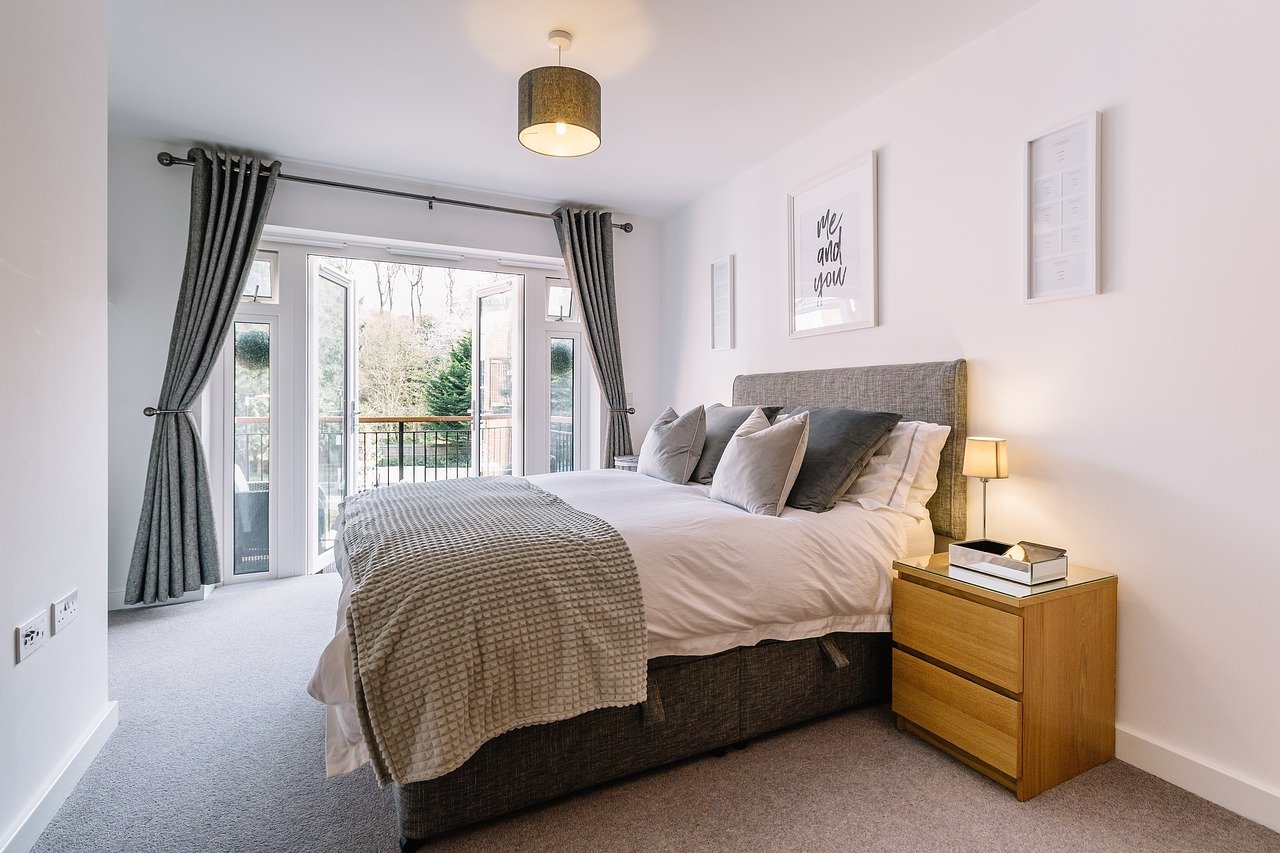 Your bedroom is your special and sacred place. It's a space that provides you with warmth and comfort after a long day at work. It's a place where you can rejuvenate yourself and start each day feeling well rested and buoyant. The type of bedding you choose for your bed not only makes you feel snug but also reflects your style and your taste. So if you're not sure of your bedding style or if you want to explore some new styles then here are a few popular bedding trends to choose from.
Eclectic:
Mixing and matching patterns, varying the number of pillows and choosing from a variety of textures for bedding forms the crux of the Eclectic trend. This trend doesn't stick to one particular style but is a mixture of a little bit of all styles. It may sound chaotic but this trend lets you unleash your creativity and allows you to customize your bed the way you want to. You can choose from Aztec prints to mandala designs for your bed linens or go ahead with some boho prints. Basically anything that reflects your personality.
Minimal:
This is the oldest bedding style that remained in trend due to its popularity and simplicity. There is certainly something endearing and pleasant about keeping your things easy going and laid back especially when it comes to bedding. To adopt this style, use subtle colors for your bed linen and cover your bed with a down comforter or a fluffy duvet. Add pillows as per requirement and add minimal furniture along your bed. It's all about keeping it simple and maximizing comfort.
VIP:
This trend adds glamour to your bedroom, just like your trending Jewellery items. If you're someone who likes glitter and brilliance then this trend will definitely appeal to you. The VIP bedding trends involve the use of fashionable faux-fur & velvet features and bed embellishments. The colors for bed linens are often whimsical and include jewel tones like gold, silver and emerald. Blending of patterns with watercolor hues and marbled designs coupled with earthy tones for balance creates a bedroom which is designed to impress.
Classic Black and White:
Sometimes the best design for your bed is not some bold pattern or a dazzling look. Often what works best is a combination that has been tried and tested and has proven to work well when it comes to bedding. That design is the classic black and white combo. This combo is always in style when it comes to bedding because of it striking contrast and appeal. Black and white pair perfectly together to give your bed a classic look where you can add burst of color in the form of accents. Usually white bed linen with some black embroidery or black and white prints are used for bedding. Chequered or striped patterns also achieve a stunning look.
Shabby Chic:
The shabby chic bedding styles are basically vintage type of bedding trend which creates a homely atmosphere in the bedroom. This bedding trend involves the use of vintage style furniture with frilly feminine touches to your bed. Floral patterned sheets, fluffy pillow with frills and knit throws are the important features of this style. A pastel cover containing a fluffy duvet completes the shabby chic bedding.
These popular bedding trends can help you decide the next look for your bedroom. In the end you should choose a styles that resonates with you and makes you feel at ease.