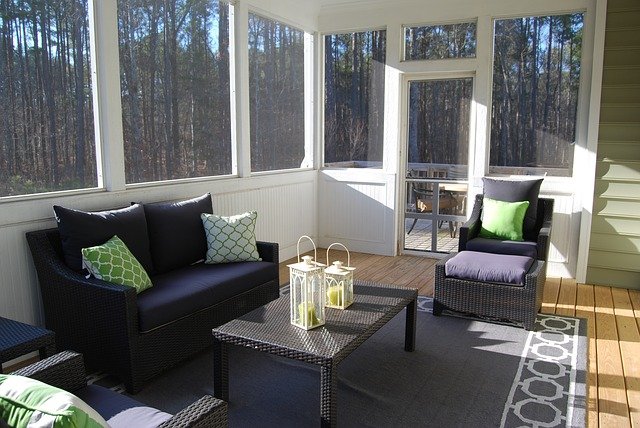 A conservatory is a building or a part of a building with translucent material like glass walls and roofing which is attached to one side of the house. Though conservatories originated in the 16th century, it got popular in the early period of the 19th century. It was mainly used to grow and showcase citrus plants. Later on, people started using it for social parties and gatherings. People choose conservatory style homes considering its functionalities and benefits. Here is a thoroughly analyzed and detailed guide for various conservatory styles to choose which one suits best for your home.
Lean-to
Lean-to conservatories are also referred to as Mediterranean conservatories. It looks similar to sunrooms. Usually, this is rectangular in shape of which its longer part is attached to your home. This simpler style is best suited for small as well as for larger homes. It permits a lot of natural light inside the room especially during winter the sun rays give warmth to the room. As it has a slanting roof, it is so easy to maintain.
Victorian
The most common style among other styles in the UK is the Victorian conservatory. Due to its classic look, many people choose this for their contemporary home design. It looks spacious with the three main windows like a wide bay area that faces a street or open space. The number of windows is usually three but if the client opts for a more modern look to their home, they can go for five windows that look like a stylish rounded façade.
Edwardian
Another popular choice of house owners for its elegant and classic look with a lavish touch is the Edwardian conservatory. Compared to Victorian this is a traditional design with a flat front, beautifully ridged roof and it offers more space. It is the ideal option for people who do not prefer unusual front design. This place can be used to entertain guests. To make the place lively, plants can be kept so that it utilizes the sunlight. A wide range of size options will be available, according to your home size; the dimension of conservatory can be decided.
Gable
As the name suggests, the front portion looks similar to the gable end of the house. It may be either square or rectangular but it is little similar to the Edwardian style. This housing style is suitable for larger homes, as it resembles the design of a church. This is often referred to as the pavilion conservatory. When you want a minimalistic Edwardian conservatory style, then the choice is gable conservatory. This adds an extra space to your home with good lighting and you can customize it according to your taste.
Orangery
It looks more like an extended room. It includes brickwork unlike the traditional conservatory as it uses glass roofing and wall. But customizations can also be made in this design to include more glass portion to get a nice look. Contemporary designs use the glass portion more in orangery style. It won't look separate from your home, as it blends with the rest of the home. Based on the materials used for the construction of conservatories like timber, uPVC, aluminum, the conservatory extension cost also differs. You can get the cost of conservatory extension on https://costofconservatory.co.uk.
P-shaped
To create a P-shape, the lean-to style is mixed up with the Victorian or Edwardian style. Similarly, there are many shape extensions available like T-shaped, U-shaped, L-shaped, and B-shaped. Any of the two main styles are combined to achieve the desired style. You can have any expectations from simple and compact conservatory style homes to grand and spacious styled home, the final selection of style had to be made wisely according to that.
Conservatory style housing also requires certain standards and has government regulations on it. Refer to the document and decide the type of extension you want to go for.